After Chennai Floods, A Rude Shock Awaited These Ex-Servicemen
CHENNAI:  After the worst disaster in as long as many can remember, residents of a colony of ex-servicemen in south Chennai say they have had to face yet another scarring ordeal.
To clear garbage and ruins following the devastating floods this month, municipal workers allegedly demanded bribes of as much as Rs. 5,000, they say.
Outside the house of VB Menon at Defence Colony, garbage and piles of unusable household junk – furniture, mattresses damaged in flood – lay uncollected.
But the corporation workers wouldn't collect them without money, he said. "The workers refused to take them away without money. They cleared only for those who pay them two to five thousand rupees. The garbage remained here for over a week," he said.
Such piles of discarded junk lie all over Defence Colony. Another resident Arun Vishwanathan said, "Now there's a risk of disease spreading. Already we've suffered huge losses and we are emotionally broken. This is harassment."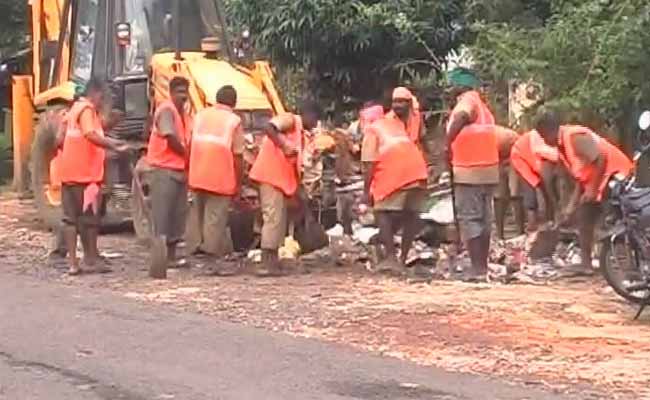 When NDTV contacted the City Corporation Commissioner Vikaram Kapur, he said, "We will look into it immediately."  Less than an hour later heavy vehicles and a battery of workers arrived. By evening, the area had turned clean.
A relieved Mr Menon said, "There should be an orderly system. Not everybody can go to the media. I'm sad over how things work."
The corporation has around 25,000 workers on its rolls. But many of them were affected by floods and there is major absenteeism. Hence, authorities said, they had deployed workers from other districts in Tamil Nadu.
"It appears a driver of one of the private trucks we hired demanded (a bribe). It's unacceptable. They are paid for their work and I've asked officials to probe the matter. If they give specific information we will take severe action," Vikram Kapur said. – NDTV.